The 2018 Grand National Roadster Show ended Sunday evening January 28 when America's Most Beautiful Roadster 2018 was named.
AMERICA'S MOST BEAUTIFUL ROADSTER – 2018
America's Most Beautiful Roadster is the Martin Special – a 1931 Ford Roadster owned by Dave Martin of Signal Hill, CA.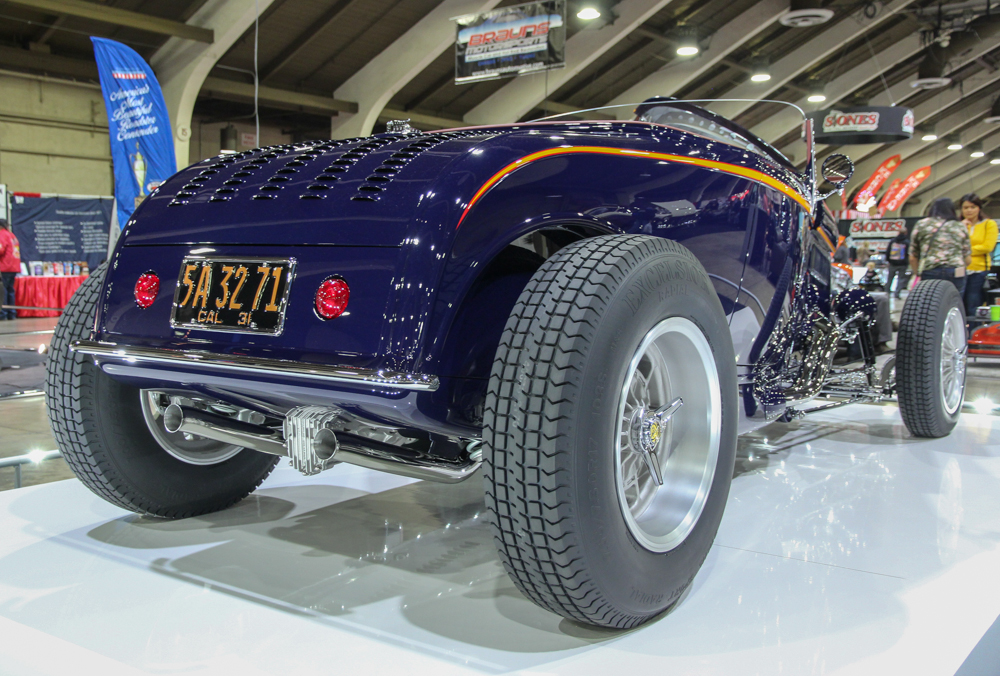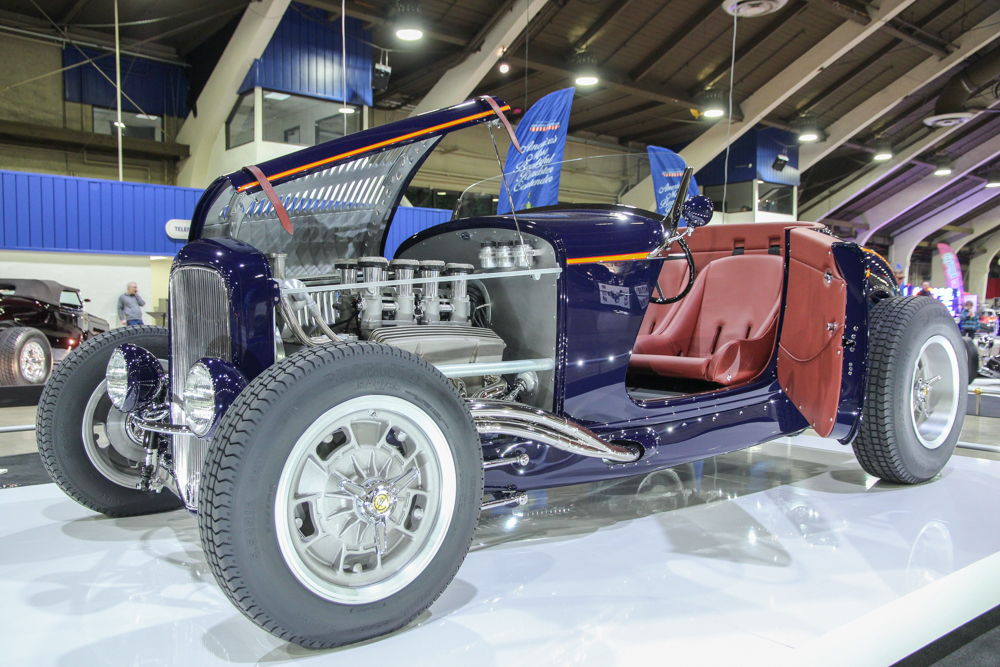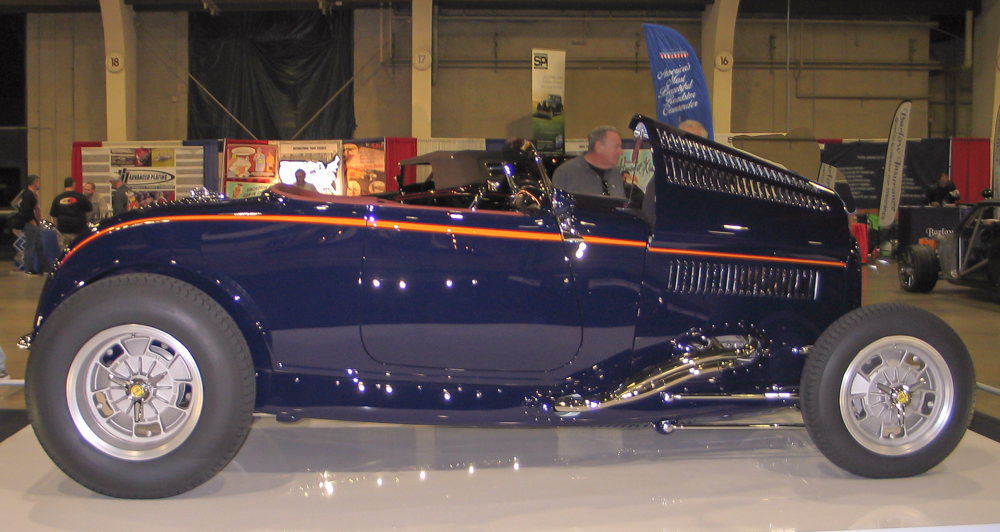 This year the theme of the Grand National Roadster Show (GNRS) was "A Pirate's Life". A hot rod shop from New York called Rolling Bones created a 24-car diorama depicting racing at Bonneville, El Mirage. etc. This was a unique exhibit featuring racing styled hot rods.
This slideshow requires JavaScript.
The buildings at the Fairplex in Pomona were full of cars. As always Building 10 held the Suede Palace, Building 9 was the Muscle Car Gathering, Building 6 included the Rolling Bones exhibit as well as motorcycles, bicycles, and specialty cars.
One collection of specialty cars on exhibit in Building 6 were many small, gas-thrifty cars.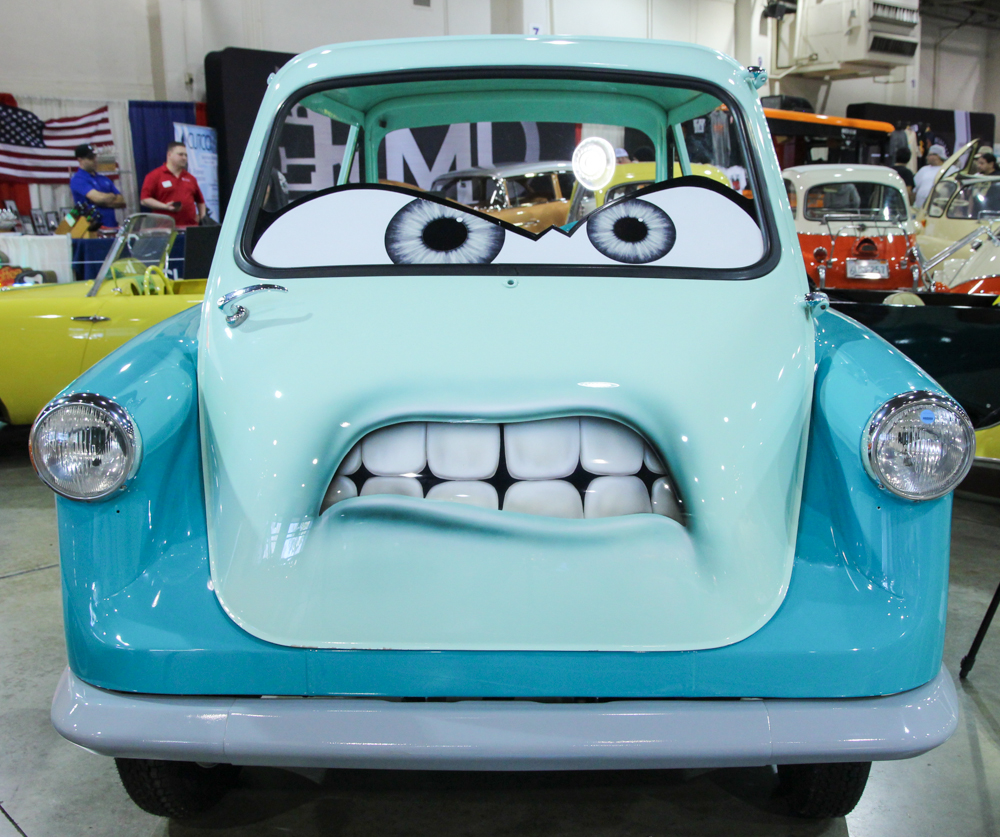 The exhibit also included many BMW Isetta's. These were great little cars and it was nice to see so many of them.

There were also many bicycles on exhibit. A lot of work and talent went into creating these bicycles.
This slideshow requires JavaScript.
There were also other creative vehicles on exhibit in building six.




Building 9 included a whole lot of American Muscle Cars – all of which were exceptional.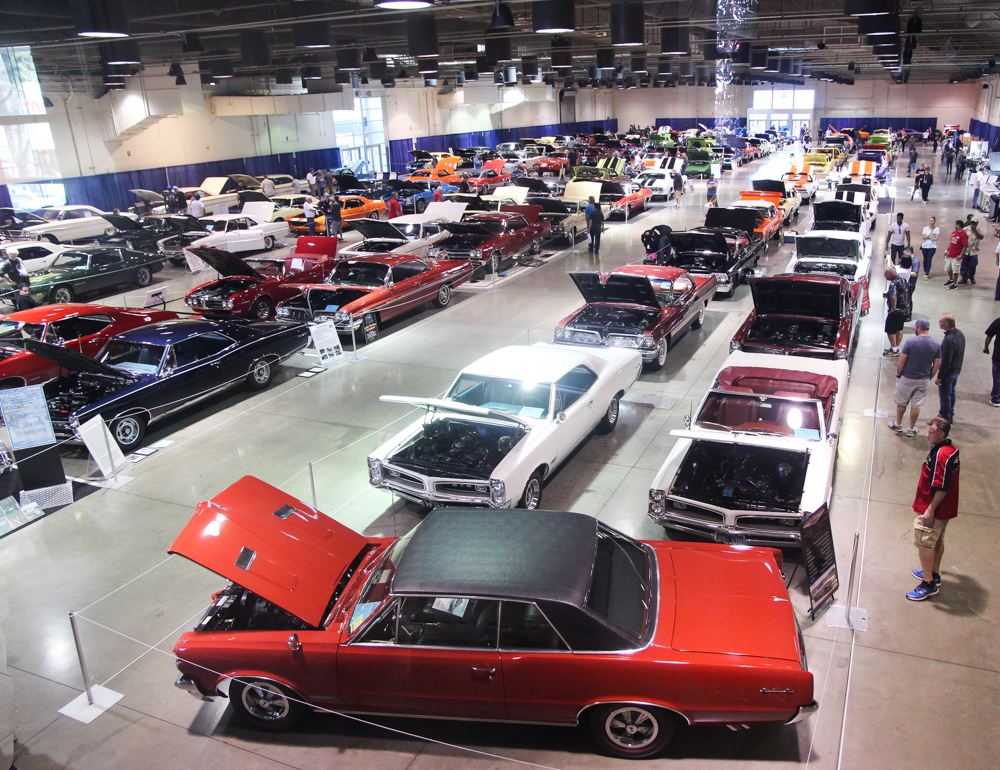 This slideshow requires JavaScript.
Of course there were cars outside all over the Fairplex grounds including this one (below) which was in keeping with the show theme.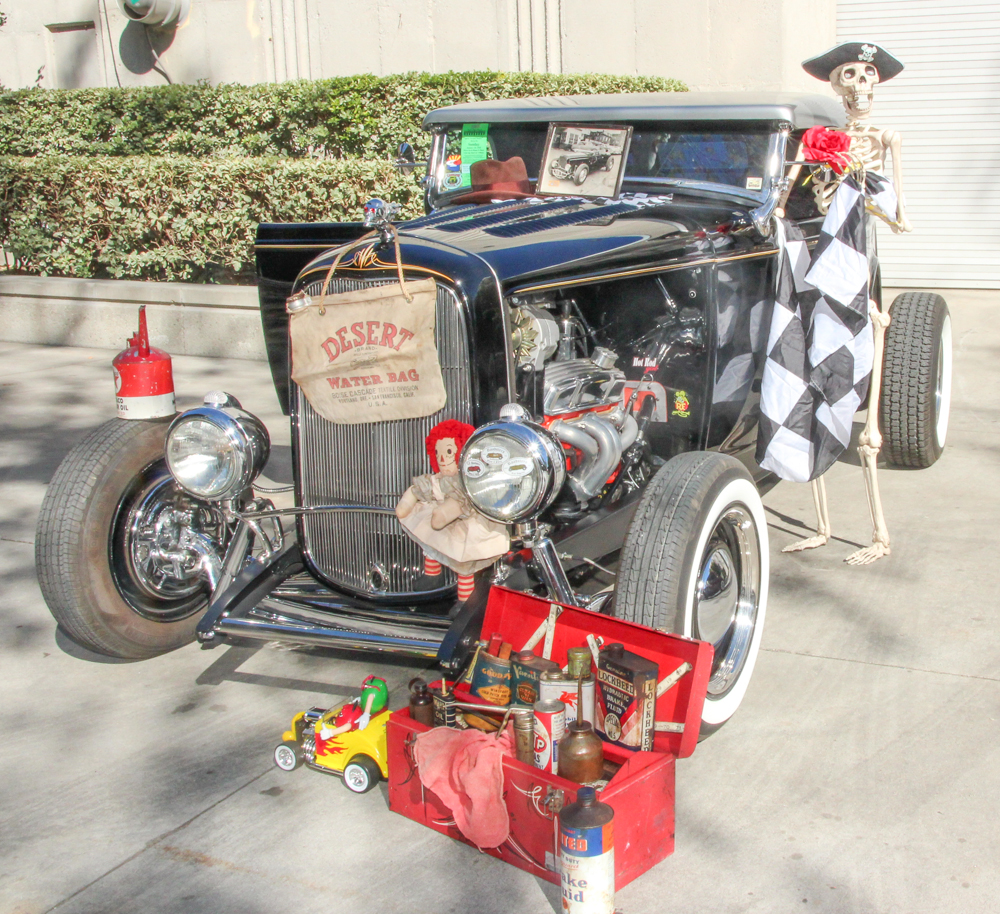 This slideshow requires JavaScript.
This slideshow requires JavaScript.
This 1935 Chevrolet Phaeton was the 2014 AMBR winner.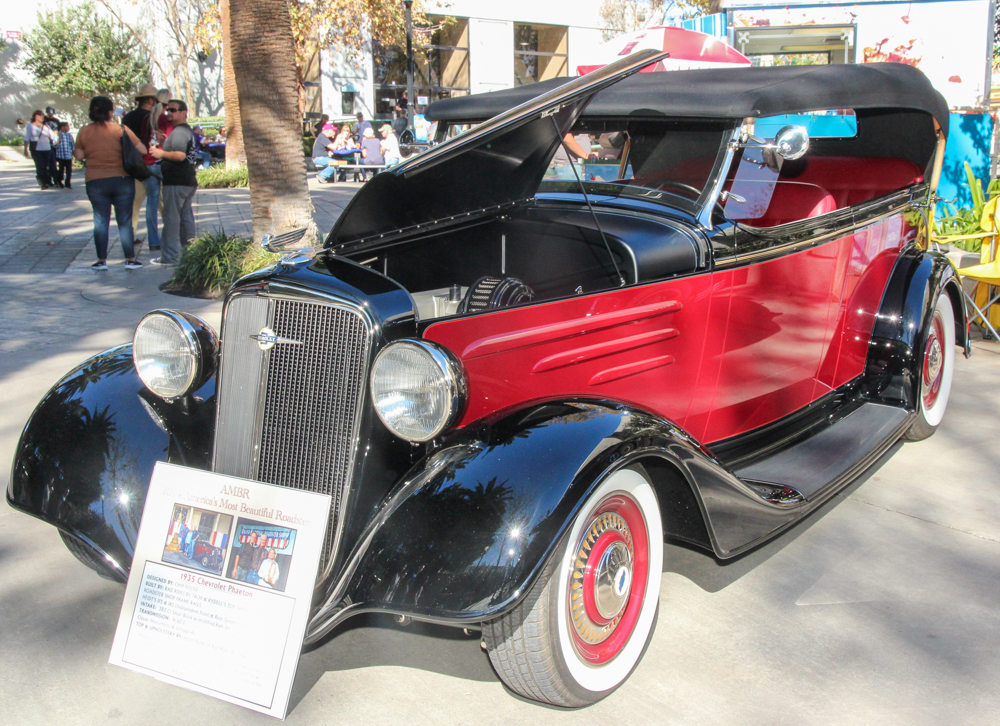 This year an outdoor area was set aside to highlight an icon of the hot rodding era – the 1955, 1956 and 1957 Chevrolet.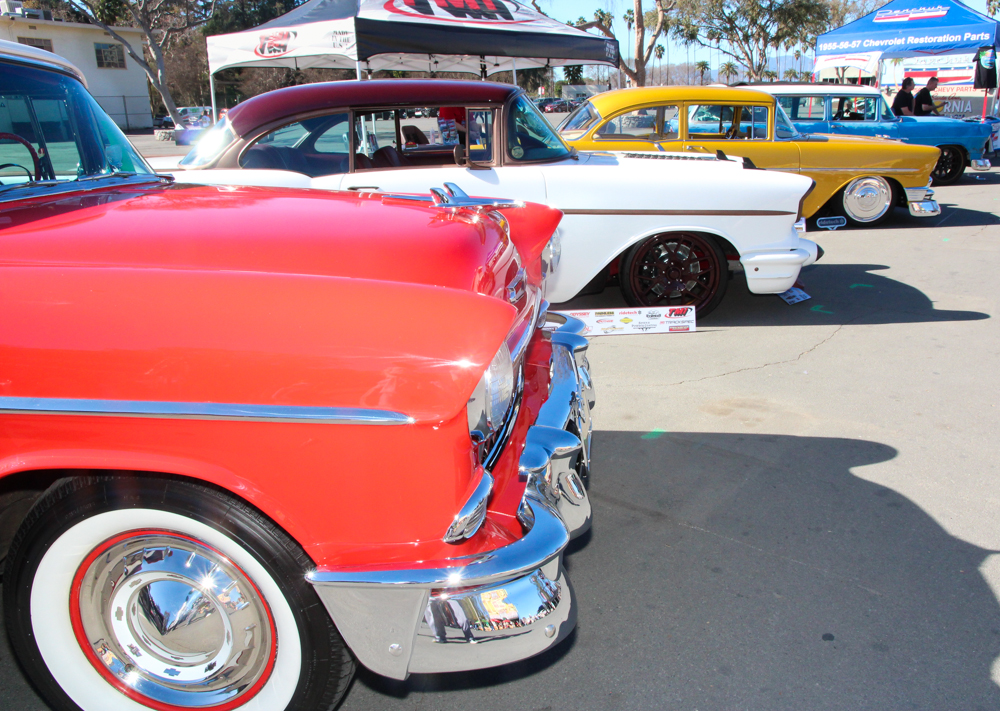 This slideshow requires JavaScript.
The Suede Palace is also a favorite with it's custom and unique cars.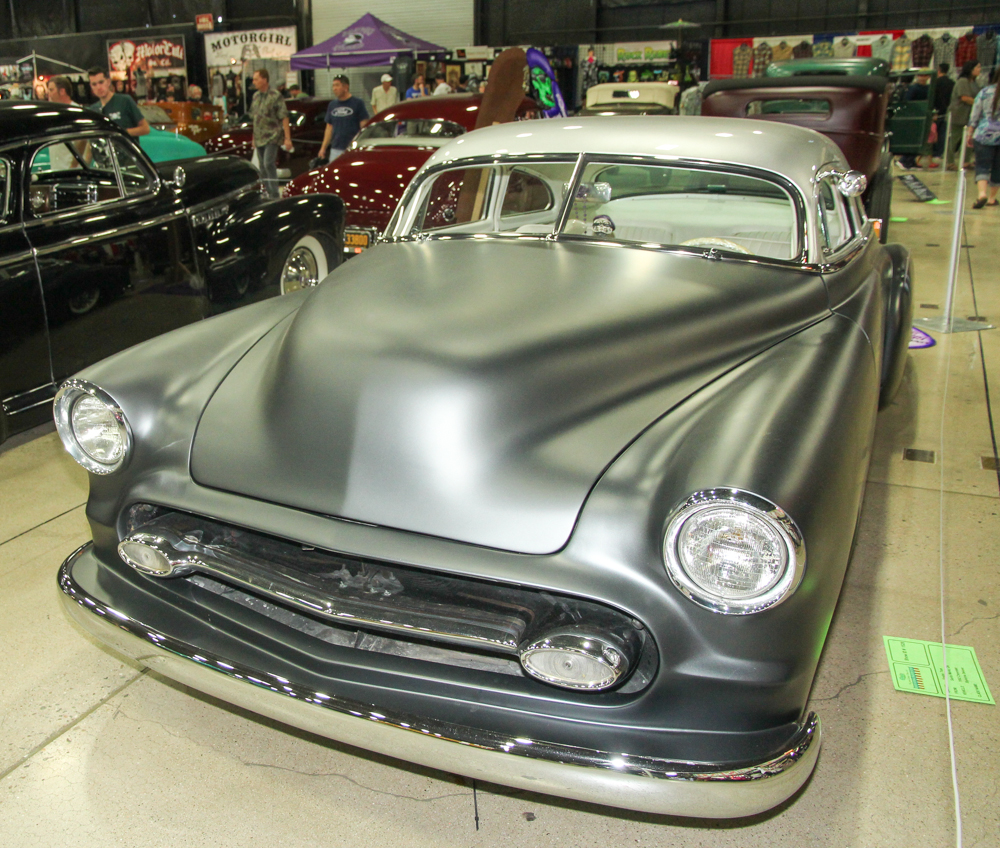 This slideshow requires JavaScript.
This slideshow requires JavaScript.
Yet another building held a lot of nice cars including a couple nostolgia dragsters. The duel engine flathead dragster shown below was very successfully raced by "the Sheriff" Jack Harris and his posse.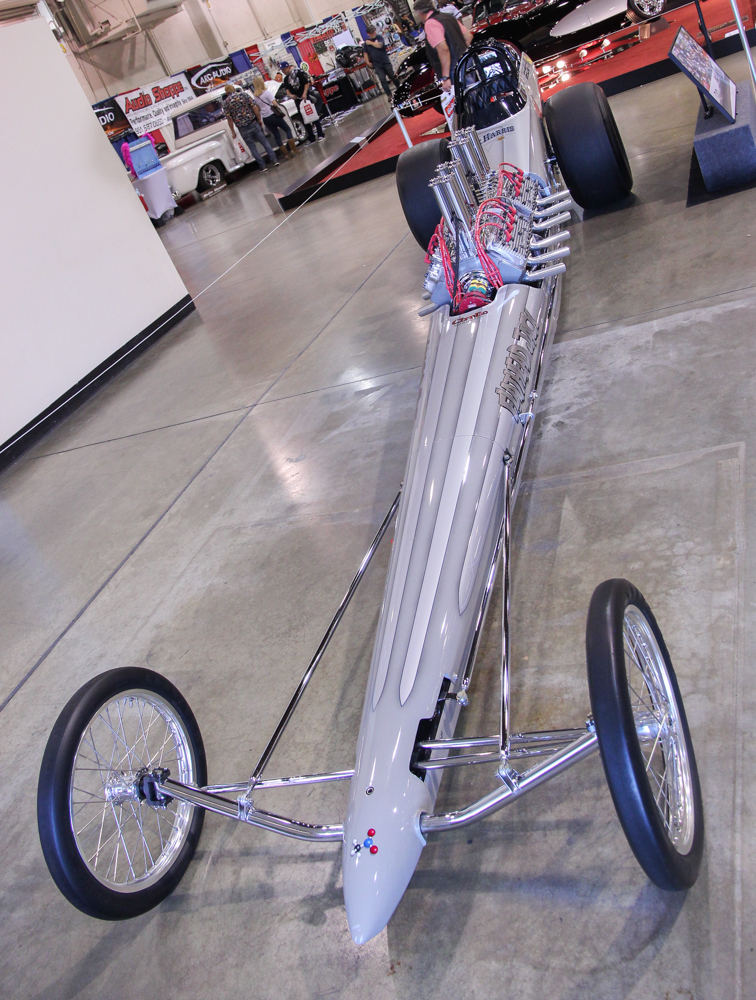 This slideshow requires JavaScript.
The Snap-on Tool mechanic was there with his van ready to supply tools as needed.

One interesting vehicle we saw was this Budweiser themed Chevy panel – couldn't help but notice the air cleaner and the antenna.


After a full week-end – as the sun set on Sunday – it was time to head through the tunnel to the parking lot – however, one more photo —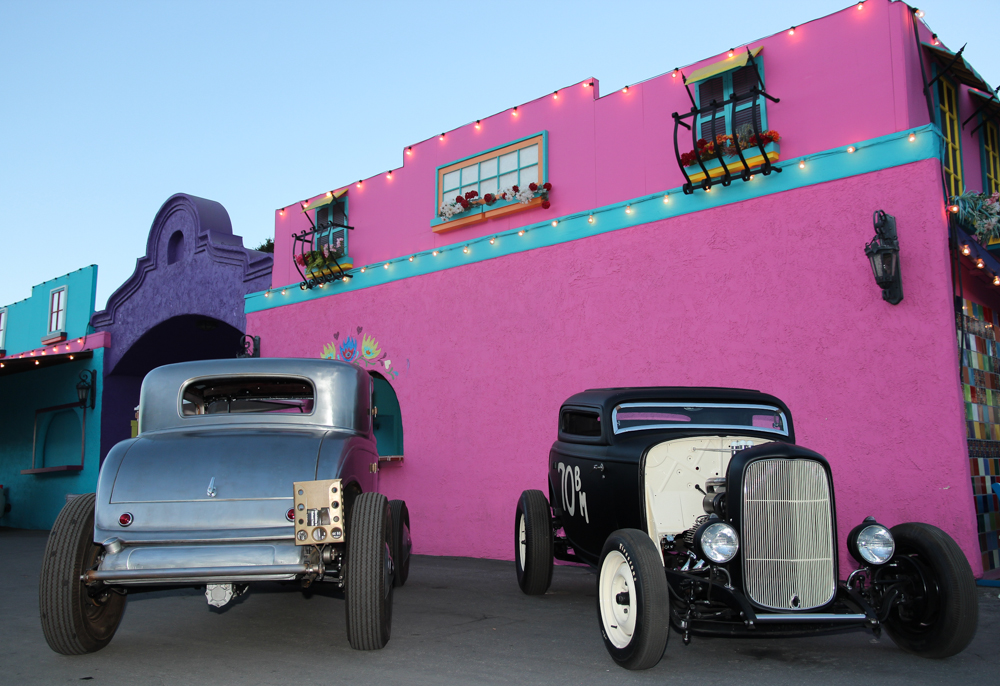 ________________________________________________________
The 69th Grand National Roadster Show opened Friday, January 27, 2018 at the Fairplex in Pomona. As always the contenders to become America's Most Beautiful Roadster (AMBR) were front and center in the main building. This year there are 15 cars in the running. As you can see from the photos below any one of these cars could be the next AMBR.
This slideshow requires JavaScript.
As in past years pinstripers are on hand creating masterpieces for the pinstriper's charity auction. Auctions are held throughout the week-end. This year more than 30 artists are gathered raising money to benefit Camp Conrad Chinook for JR Diabetes.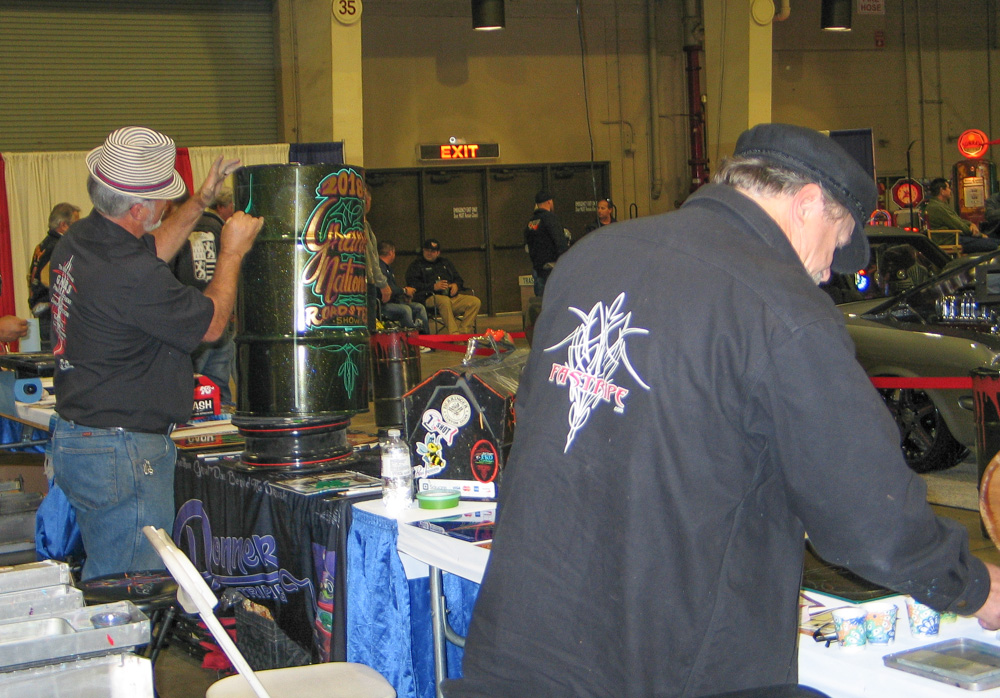 The outstanding diorama below includes a 1966 Volkswagen 21 window microbus and was built and displayed by Sergio Prado of Temecula.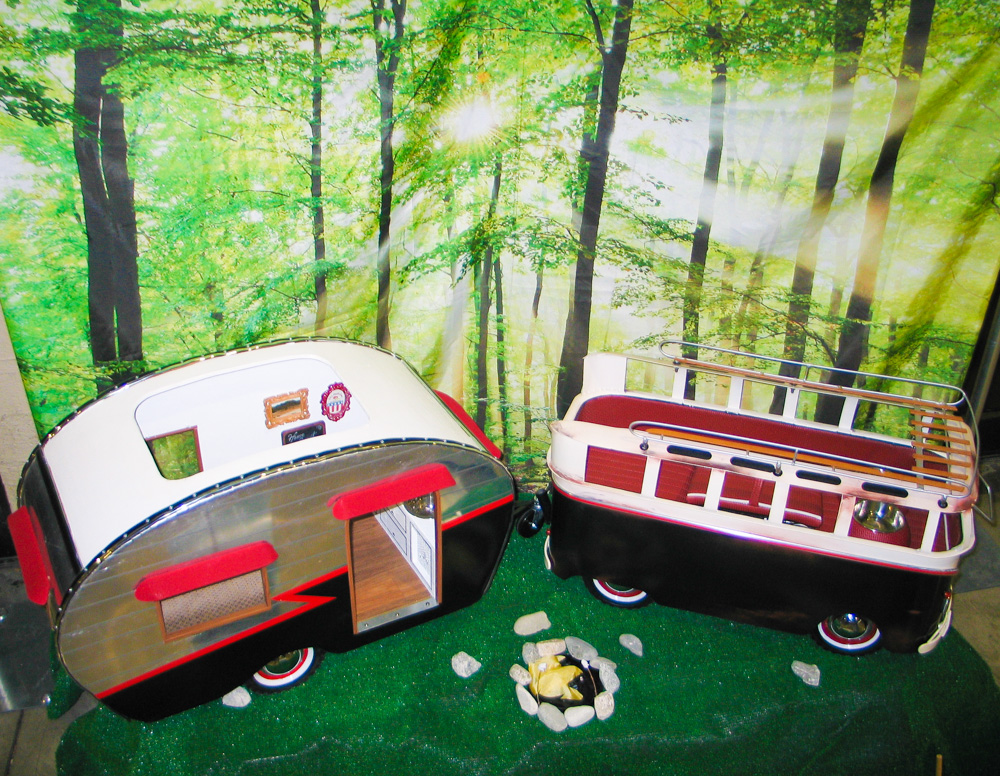 We will continue to post photos and info throughout the week-end. The show runs through Sunday with the awards ceremony starting around 6:00 p.m. Sunday night.
The 69th Grand National Roadster Show will be held in the Fairplex in Pomona, California January 26, 27 and 28, 2018. Below is the 1936 Packard that was the 2017 America's Most Beautiful Roadster (AMBR). On Sunday evening January 28, 2018 another AMBR will be announced. No doubt this year the AMBR contenders will be as fantastic as in past years. We will be at the event and will post updates as the week-end goes on.
Check back here throughout the week-end to see the beautiful cars gathered at the Fairplex.