ROY AND PAMELA HAWKS' 1948 CHEVY PICK-UP TRUCK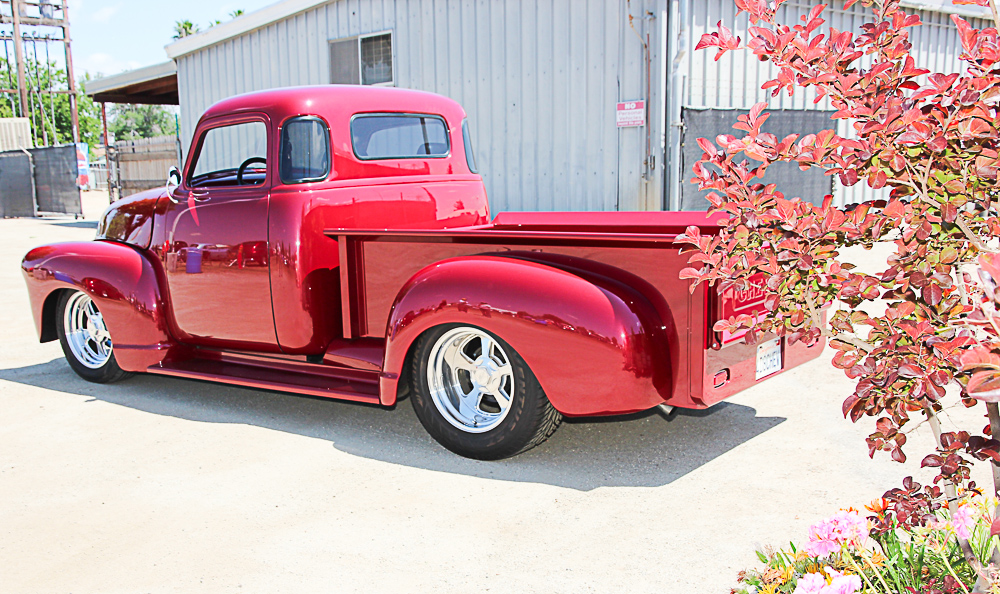 This truck was 9 years in the making. After several disappointing encounters with builders, as Roy noted, good fortune led him to the Castro brothers at Ultra Car Care in Bakersfield. The result is this amazing Chevy Pick-up.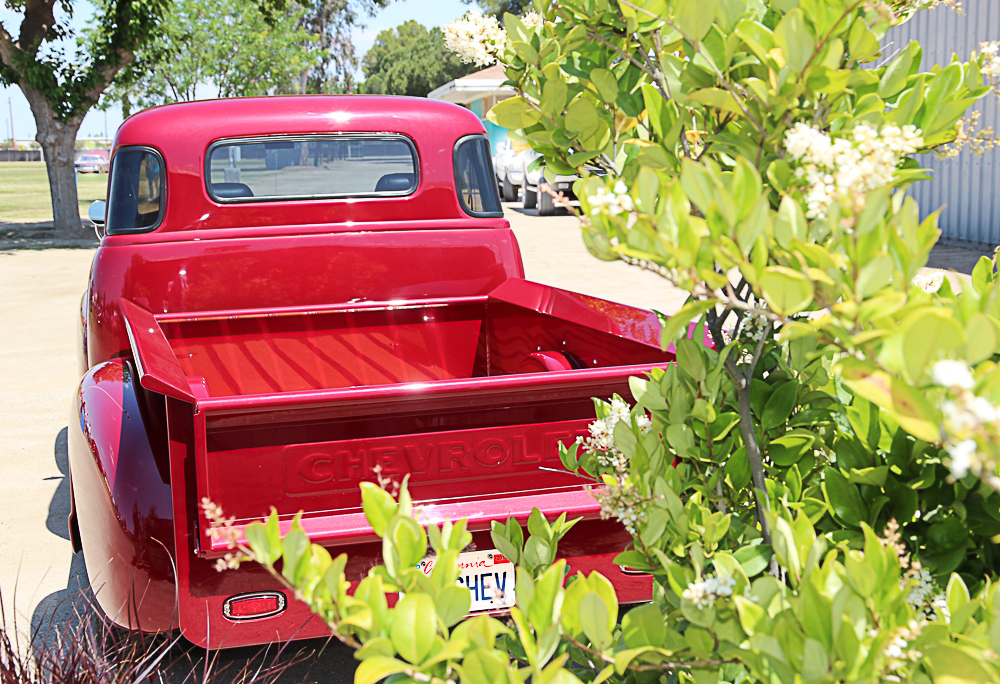 The finished product started with a frame-off restoration. The frame was boxed, a Mustang II with rack and pinion steering was welded on and front disc brakes were added. The suspension is coilover in the front with four link in the rear. The bed is lined with oak separated by stainless steel runners. Unique on this truck are the wheel tubs – made from a trailer fender, cut in half – making room for the wide tires mounted on Billet Specialties Vintec wheels.
The power is made by a GM 355 ci 375 hp crate motor. After being fitted with speed equipment, including an Edelbrock Endurashine manifold and 650 cfm Speed Demon carburetor, a performance cam and aluminum heads, the engine turns out 425 hp at 5700 rpm on the dyno. The headers were made by Sanderson, the radiator with electric fan came from Walker Radiator and it has a 700R4 transmission.
The cab has a 2-1/2" chop in the front and 2" in the back. All trim was removed from the hood and a peak was run down the center giving it a custom look. The interior sports a Lecarra steering wheel, custom dash with Classic Instruments and bucket seats. It has an AM/FM CD changer with custom speakers and Vintage A/C.
Giving this truck its flash in the sunlight is the Lexus Matador Red Mica paint covered by a urethane clear coat.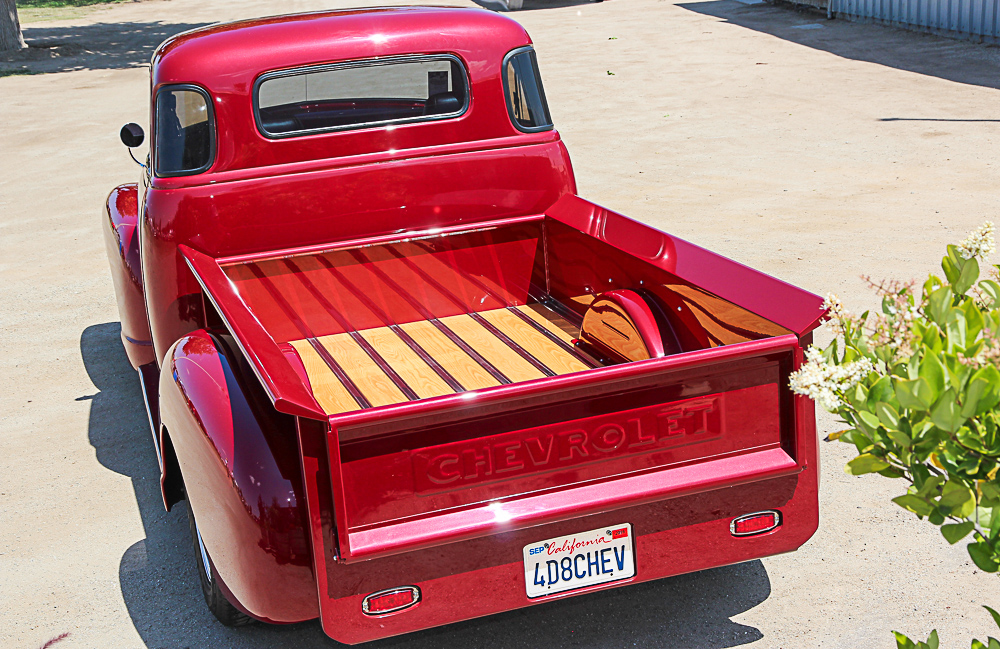 This slideshow requires JavaScript.
Congratulations Roy and Pamela – you have a magnificent truck.