You can now post for sale ads for cars and parts on Timingtower.com.  Just e-mail the information to timingtower@gmail.com, with photos if you want, and we'll post the ad free for three months.  Add your contact information and please let us know if any item sells so we can take it down.
1932 Ford Deuce Coupe, 3 window
1932 Ford Deuce Coupe, 3 window, custom in excellent driving condition.   This custom coupe has a custom tilt front end that has a 10″ stretched wheelbase.  The paint is composed of silver with Hawaiian Orchid with flames, a beautiful car show finish.   Price $38,500.
Here are the specifications of this vehicle:
Engine:  355 c.i. Chevy motor with B & M Supercharger, but is very streetable
                Crossfire ignition
                780 Holly Carburetor
                Milage: 27,687
Transmission:     Turbo 350 3 speed automatic
Interior:  Daytona Bucket Seats
                Rosewood dash & arm rests
                Kustom wrap around dash
                Dakota Digital Instrumentation
                3 power windows
                Vintage air/heat
                Tilt-telescopic "caddy" steering wheel
                LaCarra leather wheel
                Kustom overhead counsel with radio/CD player
Suspension:
                TCI stainless steel independent frame
                '72 Corvette independent rear
                Kustom mono leaf spring
                10″ stretched wheel base
Body:    Ravon Industries
                2 1/2″ chop
                2 5/8″ front channel
                Steel tilt front end with fiberclass rear
                17″ front & 18″ rear Foose custom wheels
                Comes with a 2nd full set of wheels and tires if you pay for the crating and shipping.
There are a few paint flaws but VERY minor.  The driver's window and door need an adjustment but still functional.
Please call me with any questions.  John 831 206-5890.  Buyer is responsible for all shipping charges.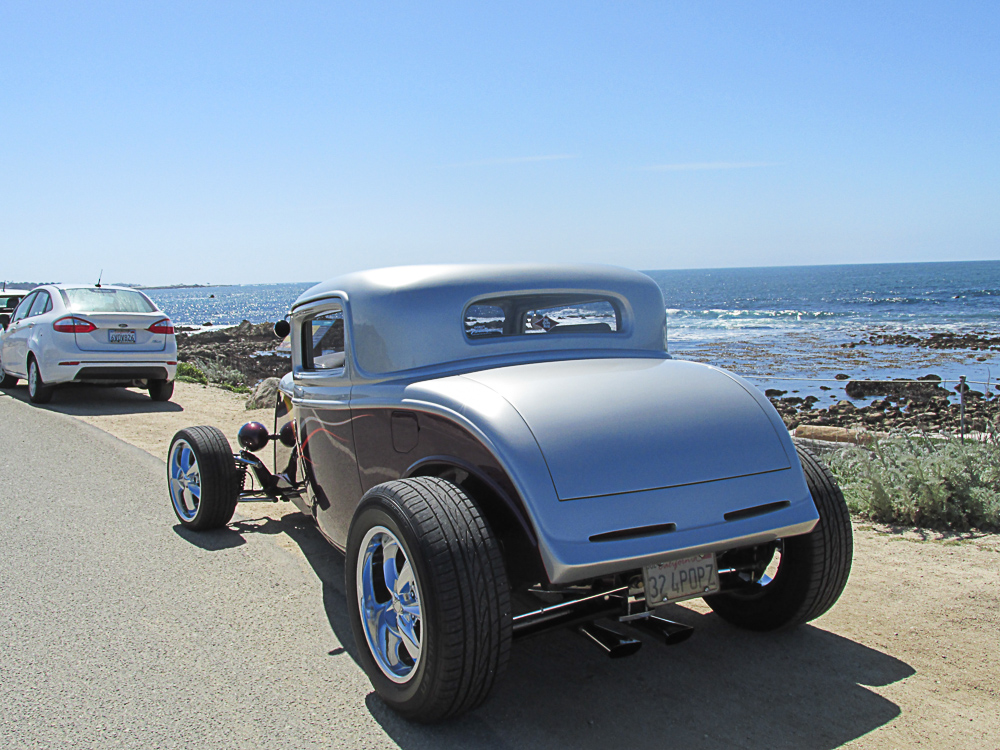 This slideshow requires JavaScript.
____________________________________________________