You can now post for sale ads for cars and parts on Timingtower.com. Just e-mail the information to timingtower@gmail.com, with photos if you want, and we'll post the ad free for three months. Add your contact information and please let us know if any item sells so we can take it down.
This is a 1940 Ford Panel, it has a 350 crate motor, 400R automatic transmission with overdrive, Jaguar rear end, TCI independent front suspension, tilt steering wheel, 4 wheel disc brakes, new leather and suede interior with theater lighting and back up camera, electric poppers – keyless entry, electric folding license plate, side mounted spare, and chrome accessories all over the motor, has less than 2k miles since restoration.
The Panel won best in its class at the 1940 Ford Day Show, 2017. Price is 39K OBO. With questions call (714-315-2029) .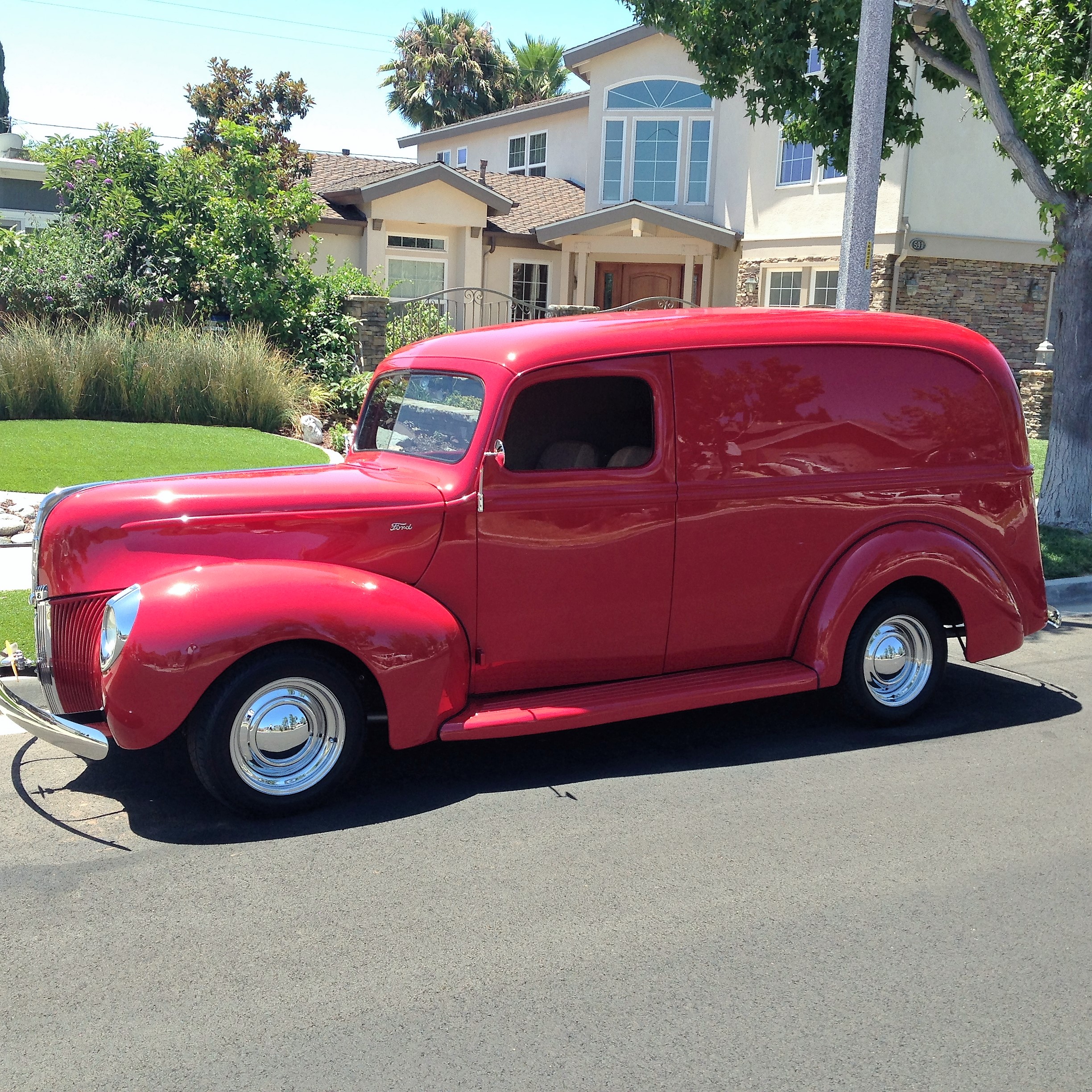 ___
This slideshow requires JavaScript.
_________________________________________________